Who Invented Women's Day?
When International Women's Day was first conceptualized it was an off-shoot of the agenda of The Socialist Party of America.
The very first version of International Women's Day was organized in New York City on February 28, 1909.
The 1st attempt of the now internationally-revered day piqued the attention of a handful of German Delegates.
These were diplomats who attended the 1910 International Socialist Women's Conference.
The Germans then proposed that a "special women's day" be organized annually – however the initial suggestion was made without a set date in mind.
In 1911, the first demonstrations and commemorations of IWD ran through Europe. Eventually Soviet Russia granted females suffrage in 1917!
Following this, IWD was made an official National Holiday , the date was set for March 8th of every year by Socialist and Communist countries only.
For a long time the holiday was stigmatized because of its association with 'far-left' idealism and "leftist" governments.
Thankfully, in the late 1960's , the Global Feminist Movement got involved.
Through this growing movement, Feminism solidified IWD as a mainstream Global Holiday , and IWD was formally adopted by the United Nations in 1977.
People celebrate IWD in lots of different ways all over the World. In many countries it is a Public Holiday! Thank heavens it is indeed a public holiday here in South Africa – all the better to offer our valued guests another beautiful event at Clay Café In The City on the eve of August 8th. 
Image: New York 1909 – The first ever  "Women's Day" in the World takes place.
History: How Do We Celebrate Women In Different Parts Of The World?
International Women's Day is a Global Holiday – although celebrated on March 8th in the rest of the World, here in South Africa we celebrate this day on August 9th. In South Africa we don't only celebrate this day on the 9th – we celebrate IWD as a month-long commemoration to all Women. Here it is known as National Women's Month.
On an International level, IWD is the focal point in the Women's rights movement, and this brings attention to issues such as:
Gender Equality
Reproductive Rights
Violence & Abuse against women
Rights of Women to vote in elections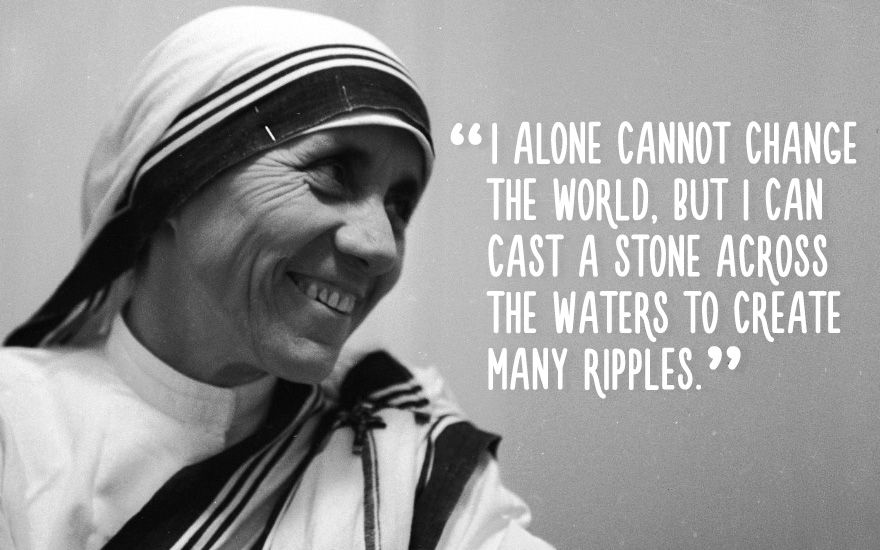 Image:  Probably one of the most inspirational Women of the 20th Century – Mother Theresa
How Is Women's Day In South Africa Different To Other Countries?
In 1956, 20,000 women marched to the Union Buildings in Pretoria . They marched because they intended to petition against South Africa's restrictive laws against Women. These laws included executive orders known as 'pass laws' . Pass laws required that South African people who were defined as 'Black' under the Population Registration Act to carry a different identity document than what white people were required to carry. In the case of black citizens, they were forced to carry a 'passbook'. These passbooks had a use that perpetuated the segregation of the population, keeping white people separate from black people , in all ways fathomable. Invariably this resulted in controlling urbanization in South Africa , it also managed migrant labor during the apartheid era. The 1956 March was led by Lillian Ngoyi , Helen Joseph, Rahima Moosa & Sophia Williams .
Image : The 1956 March – from left to right : Rahima Moosa, Lillian Ngoyi, Helen Joseph & Sophia Williams
The leaders of the March as well as the rest of the 20,000-strong females left 14,000 signed petitions at the office doors of the Prime Minister of South Africa at the time, J.G Strijdom.
The huge crowd of women stood in total silence for over 30 minutes. After that, the female crowd sang the now World-renowned protest song that was composed in honour of the March.
Wathint'Abafazi Wathint'imbokodo! (Now you have touched the women, you have struck a rock)
In modern times, the phrase ' you strike a woman, you strike a rock' has become synonymous with representing courage and strength in South Africa.
What Is Clay Café ?
Clay Café is a family run business founded in 1999. We are a ceramic painting venue and restaurant. From humble beginnings at an old dairy farm we are proud to have expanded into 8 franchised stores around the country. Our 3 main stores are: Clay Cfaé Hout Bay, city branch and Paarl.
Clay Café merges art, food and good company to create one of a kind creative moments that keep everyone talking and coming back for more. Choose from 180 + already made items to paint and decorate. Sit back and enjoy delicious food and drinks while you paint with family and friends.
We aspire to offer an experience that promotes connection and creativity. An activity that encourages quality time through creative exploration. Our focus is to always uplift, empower and educate those who work with us to strive for nothing but excellence in service and delivery. Our vision is to be the best in customer experiences.
How Does It Work?
Select your chosen Clay Café store
Book online
Choose your ceramic item on arrival
(View Catalogue Here )
Cost: R45 studio fee pp plus the price of the chosen item * you choose these items on the day
Items range from R56-480 based on size and shape
If you prefer to work on a budget or in a group setting: you can choose between 2 packages
Medium R160 (R115 item plus R45 studio fee)
Large is R180 (R135 items plus R45 studio fee)
*items take 4-5 weeks to be fired and glazed*
All Women Are Important:
Gender Inequality and The Climate Crisis are interlinked. They are up there with the most urgent challenges Earth faces in Modern Times. Humanity is evolving to better understand the dire connections between gender, social equity and Climate Change – this is a month to spark the momentum of awareness needed that takes action toward solutions.
A gender-equal and sustainable future begins today, by taking action in key areas:
Increasing Women's representation in leadership
Increasing Women's representation in leadership
Redistributing Care-Work resources
Redistributing Productive resources
Join Us For Ladies Night Soiree Clay Café In The City!
What To Expect:
Well for starters, a lot of fun, glitz, glam, bonding with your girls and tapping into your own divine femininity!
And yes, all are welcome, whether you do or don't identify as a Woman, we would love you to come into our space and pay homage to femininity.
Our event will also introduce a new beverage to the market by Brutal Fruit. – it's not quite a bubbly and not quite a cider . It's a mercurial blend of the two, and the result is a delicious and sparkling spritzer. It's a crisp, demi-sec infusion of litchi and apple flavorings with floral undertones that'll keep you coming back for more.
Event Details :
Date: 8th August (next day is a public holiday)
Bookings online: 5.30pm onwards 
Click Here to make your booking
Guests Who Books Online Will Receive:
– Showcase experience of the new Litchi Seche flavour by Brutal Fruit 
– Welcome drink on arrival
– Music by @giamckaymusic and @divan_vd_walt
– Ceramic painting specials
– Complimentary brownie bit treat
*valid to in-house painting clients only
Bookings: www.claycafe.co.za (city branch)